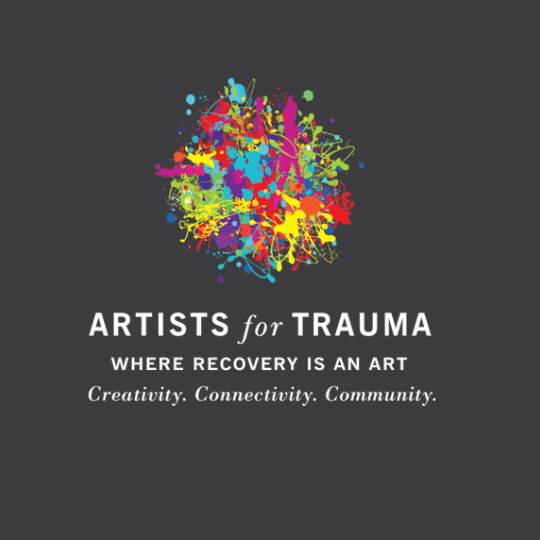 06 Feb

LMU Sponsored Focus Group 1/31/15

LMU Sponsored Focus Group | January 31, 2015 | Loyola Marymount University (LMU), Los Angeles.

Wrapping up the 1st month of the new year, AFT was honored to have 5 of its student artists participate in a focus group hosted by one of AFT's very own volunteers. AFT's volunteer, Erika Schreefel, is conducting research as part of her graduate studies program on the role that the art making process has in the recovery efforts of individuals facing the challenges of physical disabilities following a traumatic experience. AFT's student artists came together and graciously spent part of their Saturday afternoon making art and sharing personal testimonials. The time spent together was empowering and inspiring for all those involved and led to a wonderful lunch outing where the power of sharing stories, friendship, and bread continued the message that sometimes it is the simplest of things in life that are the most precious.
A personal message from Erika Schreefel, AFT volunteer, LMU Graduate Student, Researcher:
"I would like to extend my deepest gratitude to all those who participated in the January 31st focus group including not just the 5 AFT Student Artists, but their supportive family members and friends who gave up part of their Saturday as well. Your stories and willingness to be so open during discussion was both humbling and inspiring. It was an honor to have had the chance to meet you all and I thank you so very much for the giving of your time and the honesty in sharing your life experiences. You are all beautifully strong individuals who are a testament to how priceless and wonderful life is. Thank you."
Personal message from AFT founder Laura Sharpe:
"Thank you Artists for Trauma participants for your gracious and generous participation in Erika's graduate studies, focus group at Loyola Marymount University on Saturday.  Erika and Dr. Asawa led an enjoyable and empowering focus group and it was fun to receive and observe each of your positive responses following your experience in the LMU graduate studies platform.
I am so honored to know and join each of you to create, thrive and support the enlightenment, education and advocacy for promoting and providing evidence based, creative, integrative whole-person healing resources for adult trauma survivors of life changing circumstances and sharing the effect of such on the quality of the recovery process."
Personal messages from participants:
"It was an honor and a privilege to be a part of such a wonderful project and day. Also it was awesome to visit and spend time together. We are all forever bonded." – AFT Student Artist family member
"Thank you for having me in the focus group.  It was such a wonderful heartwarming and at times wrenching, but lovely day none the less.   Yes, we are all bound." – AFT Student Artist
"Hi this is —- calling to thank you for a wonderful time this weekend. I and my wife —- really enjoyed spending time with you and I know that I personally received a lot of emotional growth from the group thing that Erika was doing for her student endeavor and I had a lot of big realizations about myself and the other people in the group and it was wonderful to see you … you are a magical wonderful person. Thank you so much for being in my life. Thank you bye bye." –AFT Student Artist