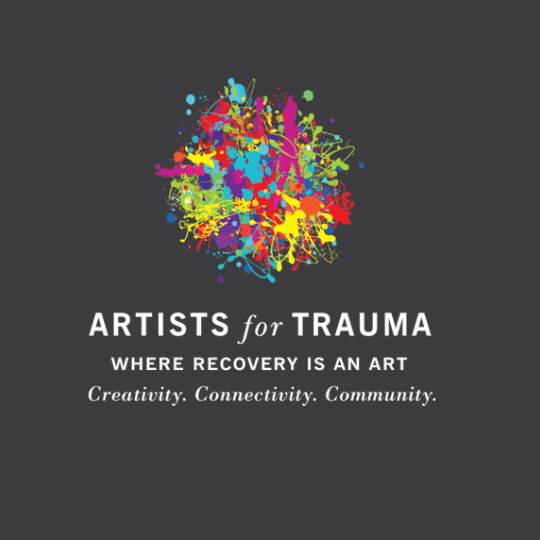 26 Feb

Trauma Within Our Community

Artists for Trauma is respectfully sensitive to the life altering trauma endured by all in this terrible recent train crash in Oxnard, California. Our respects are forwarded to all victims, first responders, hospital trauma and triage teams, witnesses, good samaritans, families of the victims, Metrolink train operators and staff involved in this frightening recent Ventura County Metrolink train crash. "Trauma happens to the individual, the entire family and community."
~ Laura Sharpe, Founder, CEO and Board President of Artists for Trauma

Article: Metrolink Train Slams Into Truck in Oxnard…

Article: Discovering the Path Toward Quality Recovery After Trauma by Laura Sharpe

Trauma is a term that seems to be prevalent in media today, drawing our attention to how much trauma truly is a part of the life process. It always has been! Trauma jolts the very foundations of our beliefs about safety and completely alters our assumptions about "trust", often provoking reactions that feel strange and "crazy"; either to ourselves, others or both. These early reactions are normal responses to extraordinary and abnormal events.
What is Trauma exactly?
In brief:
The definition online from The Free Dictionary by Farlanx is:
trau·ma (trô′mə, trou′-)
n. pl. trau·mas or trau·ma·ta (-mə-tə)
A serious injury or shock to the body, as from violence or an accident.
An emotional wound or shock that creates substantial, lasting damage to the psychological development of a person, often leading to neurosis.
An event or situation that causes great distress and disruption.
The definition from Merriam Webster Dictionary is:
trau-ma trô′mə, trou′-)
n.pl.
A bodily or mental injury usually inflicted by an external agent.
Here is what I know: Trauma happens in an instant. It is unexpected, devastating and life altering. If we are not victims ourselves, many of us know someone who has experienced significant trauma.
Trauma claims many victims and takes many forms. A car crash – burning inferno – plane crash – accident on the job – a gun shot – explosion – a catastrophic fall – an incident of war – train crash – tsunami – earthquakes – rape – domestic violence – hurricane – tornado, etc. as you can see it is happening in places all around our world at any given time.
Trauma does not discriminate. No matter the gender, age, religion, rich, poor, ethnicity, culture or geographical region, it can and does happen to many of the human race of this planet.
Sometimes survivors don't even remember the moment of impact and sometimes all they can remember is waking up in the hospital with their lives irrevocably changed. Disfigurement, disability and a long and difficult process of recovery are often results of trauma."
ARTISTS FOR TRAUMA THANKS AND HONORS THE ENTIRE TRAUMA TEAM OF VENTURA COUNTY MEDICAL CENTER FOR THEIR FIRST CLASS, HIGH QUALITY, COMPASSIONATE, LIFE SAVING MEDICAL TRAUMA SERVICES TO THE CITIZENS OF AND VISITORS TO, THE VENTURA COUNTY AREA.