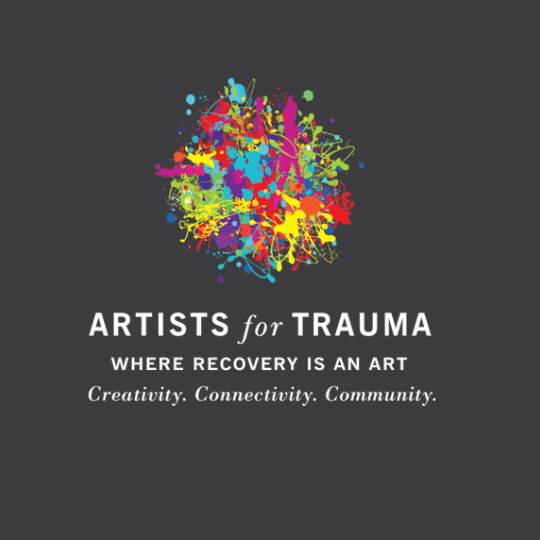 21 Mar

Artists for Trauma (AFT) has once again teamed with our international non-profit partner Waves for Water (W4W)

This time AFT joins W4W in their continuing support of Dr. Kimmie Weeks, of Youth Action International (YAI) and the government of Liberia, in their efforts to fight against the disabling and traumatizing effects of the Ebola virus on precious, vulnerable human life in Sierra Leone and other parts of Liberia, an African country.

Dr. Weeks and Waves for Water's mission is to bring clean water hand-washing stations and non-touch digital thermometers to every school in Liberia in an effort to reduce the likelihood of the spread of Ebola through physical touch and cross contamination.

Artists for Trauma… in their mission to provide evidence based, compassionate, whole person, integrative healing resources to survivors of life altering, disabling trauma is humbled and honored to participate in this global village of international first responders by comprehensively and compassionately donating the FIRST 30 digital laser thermometers to assist the W4W and YAI teams with faster, easier and safer health screenings.

The non touch digital thermometers help to decrease the spread of Ebola by taking an individual's temperature with a laser that reads temperatures emitted from the body. With no physical contact required, doctors and nurses are able to screen a larger number of people at a faster rate minimizing the likelihood of contagious spreading of the Ebola causing virus.
W4W Project Description
"Now, more than ever, there is a huge need for what we do. Thank you all for stepping up and playing a key part in this operation. Billions of dollars have already been pledged for the West Africa Ebola fight and recovery. We will be using the results of this trip to attract more resources to bring more safe water to Dr. Week's amazing ongoing effort to enroll the youth of Liberia to make real change."
"Even though Ebola cases have declined, the disease can spike again at any time – as we know, hand washing is first line of defense – see attached images of portable hand washing stations: bucket + tap, and water with chlorine solution. W4W began collaborating with Kimmie Weeks to get these in place in all schools ASAP – then the W4W Team of Jack, Maddy and Ethan will arrive to study, document and bring more filters and digital thermometers…"
Read more about W4W Liberia partner, Katie Meyler and More Than Me – click PRESS to read Ebola stories.
Global Handwashing Day
Read about Global Hand Washing Day
The gallery below features photos of bucket hand-washing stations, Kimmie Weeks, and Katie Meyler at the More than Me Academy, and West Point slums (one arial view from nearby hilltop) last March.
Click here to download a recent article in the March 2015 issue of Scientific American Mind magazine on Katie Meyler and the Ebola virus in Sierra Leone.
W4W-YAI Clean Water Project  2015
Waves For Water-Youth Action International Ebola Prevention Initiative will be adding update to our Cyclocross // Project Liberia post.
Jack Rose of Waves for Water
Waves for Water is collaborating with Dr. Weeks by providing, integrating and educating Liberian children and adults of the importance of clean water hand washing stations with the W4W clean water filtering devices.
Artist for Trauma is proud to participate as a member of the global village with Waves for Water in Dr. Kimmie Weeks mission to advocate to ALL HUMANS ON THIS PLANET the understanding that we all live in this world together, and that we all have the power to help, support, and improve each other's lives.
To learn more about the benefits of laser digital thermometers please read the article Gadget Report: Infrared Thermometer to Fight Ebola Premiers at CES 2015 which you can access at http://www.healthline.com/health-news/infrared-thermometer-to-fight-ebola-premiers-at-ces-010515#1
To find out more about Dr. Weeks and his work with Youth Action International please visit their website at http://www.youthactioninternational.org/yai/
To find our more about Waves for Water's cost effective clean water filtering devices and hand washing stations and how you can help bring clean safe drinking water to our neighbors around the world, please visit their website at http://www.wavesforwater.org/about/story
To find out more about what Artists for Trauma programs do and who we do it with, please continue to visit our website at http://www.artistsfortrauma.org and donate.