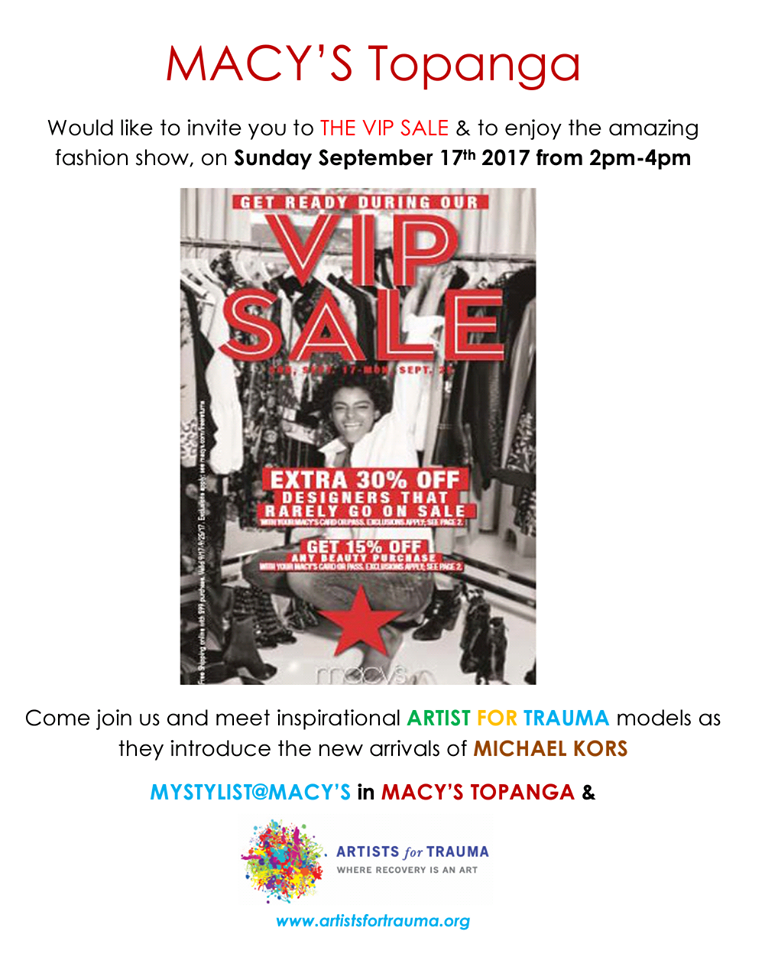 17 Sep

Macy's VIP Sale featuring Michael Kors Designs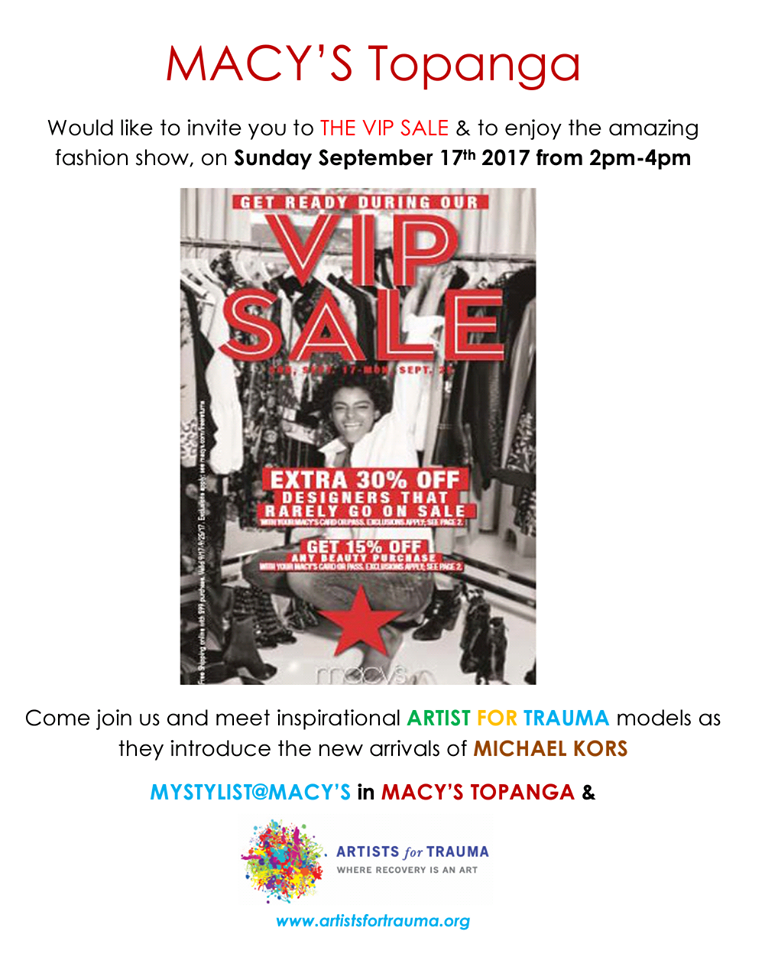 Artists for Trauma Friends, Family, and Supporters,
Come out to support our 6 gorgeous models!
Join Artists For Trauma and Macy's Topanga next Sunday, September 17, 2017 for an in-store fashion show featuring Michael Kors designs and Macy's VIP Sale.
A day of fun, fashion, friendship, modeling, camaraderie and community partnership to raise awareness and donation support for Artists For Trauma. Thank you Marie-Rose Akiki and Macy's Topanga!
You can donate on the AFT website page: www.artistsfortrauma.org
AFT Models: Ford Austin, Tobias Forrest, Richard Bell, Mia Schaikewitz, Vanessa Osman and Janelle Hinshaw
There will be a red carpet photography venue with the Artists for Trauma models in the MyStylist office on the third floor of Macy's Topanga with Marie-Rose Akiki and the Artists For Trauma team.
Family and friends of Artists for Trauma models invited to join in at the MyStylist office on the 3rd floor.
WHEN: September 17th,
Press check-in 12:30 pm
Red carpet 1-2 pm
In store fashion show on 1st floor 2-4
WHERE: Macy's Topanga
PARKING: Free parking at Topanga
MALL ATTIRE: Upscale Casual
"These six chosen models are adored by their community and are not only gorgeous, but physically and mentally strong, having persevered through life challenges that most people will never know." Laura T. Sharpe, Artists For Trauma Founder and CEO