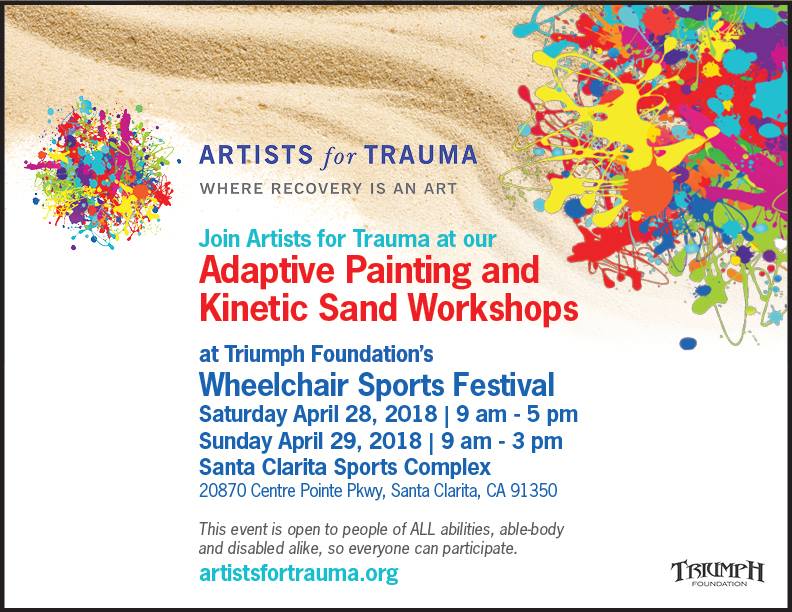 14 Nov

Adaptive Painting & Kinetic Sand Workshop

Posted at 02:35h

in

Event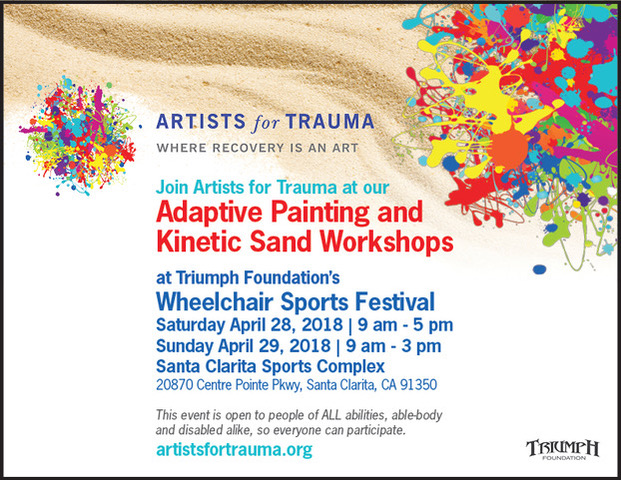 Are you coming out to play and get your creative on with 
Artists For Trauma
 Amazing Adaptive Painting and Kinetic Sand Workshop at 
Triumph Foundation
's Wheelchair Sports Festival is on April 28th & 29th?
🌠
 Artists For Trauma …where Recovery is an Art 
➡
CREATIVITY…CONNECTIVITY…COMMUNITY
➡
The event is FREE and open to people of ALL abilities to participate, so the whole community can play together. Fun for your whole family and all your friends!
#ArtistsForTrauma
#AFT
#whereRecoveryisanArt
#poweredbyHumanSpirit
#rebrandingdisability
#healingthroughart
#artheals
#AFTCalRehab
#healthpartners
#cedarssinai
#ucla
#Art
#AFTMacys
#AFTCalRehab
#SelectMedical
#SmartArtBox
#TriumphFoundation
#CaliforniaRehabilitationInstitute
#FamilyandFriends